Post Office Address Point Management System. (APMS)
With our expertise within postal solutions Digimap have produced an integrated single corporate database system for main post offices and courier services based on the following postal requirements:
An integrated corporate solution was required
That created a single source of the truth
Removed multiple databases
It could update any system individually
It helped gain the knowledge of delivery routes and remove the reliance of experienced delivery officers
The system provided the Production of frame labels in a fast and efficient manor
Identifying hazards on a delivery
Assist in providing an efficient delivery solution
Enable future proofing of a system that moved with the times
The system combines ArcGIS spatial systems with a sophisticated relational address database. Not only does the system store all Addresses in a single central location, but also provides tools for the planning and recording of postal rounds, together with the automatic label production for the postal sorting frames (RM2000's). These are colour coded and use special algorithms to ensure they are labelled for maximum efficiency.
The system also provides a range of additional modules.
APMS features:
OCR – Provides rounds to OCR in walk order via CSV export.
CRM – Provides address details in a CSV format export.
Postcode finder – Provides address details in a CSV format export.
Parcel Routes –  round sorting and creation, address viewing and delivery points id's.
Secure Drop – Safety Hazards, access codes, GPS XY coordinates for safe drops, Audit trail.
Batch Sortplan Setup – Create batching to sortplan layout for LSM plans.
Deliveries – Address search, Address creation, walk sorting and creation, frame labelling, audit trail, name changes, round management/optimisation of frames, colour coding, resequencing of deliveries, delivery points id's, PO Box.
Intergrates with

Mapping – used to plot routes and delivery points using Esri ArcGIS desktop.
Routesmart – integration app button for imports/exports of deliveries providing mapping information with X,Y coordinates.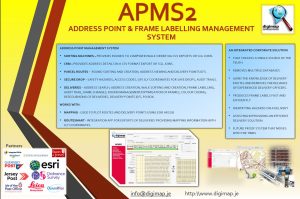 For further details, contact Digimap.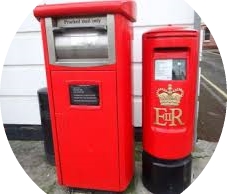 APMS Postal users: