Address Locator
Address Locator is a bespoke software programme written by Digimap and designed to work specifically with the Government of Jersey digital map data sets and using the latest seamless aerial orthophotos of Jersey.
Finding exact locations of properties and roads is made simple with Address Locator.
Create a view of properties location and surrounding area
Estimate dimensions of a property
Photographic view of property from above
Print maps or copy and insert into documents showing the extent of a property and access routes and applying your own labelling
The system is very quick and easy to use requiring only minimal training and therefore does not require specialist operators.
Example 1 below shows the Address Locator opening screen. Simply enter the address query in the highlighted field and press enter. Property options appear in table, click on correct address, and map zooms to image.
Example 2 & 3 below shows a selected property on map and includes label and orthophoto.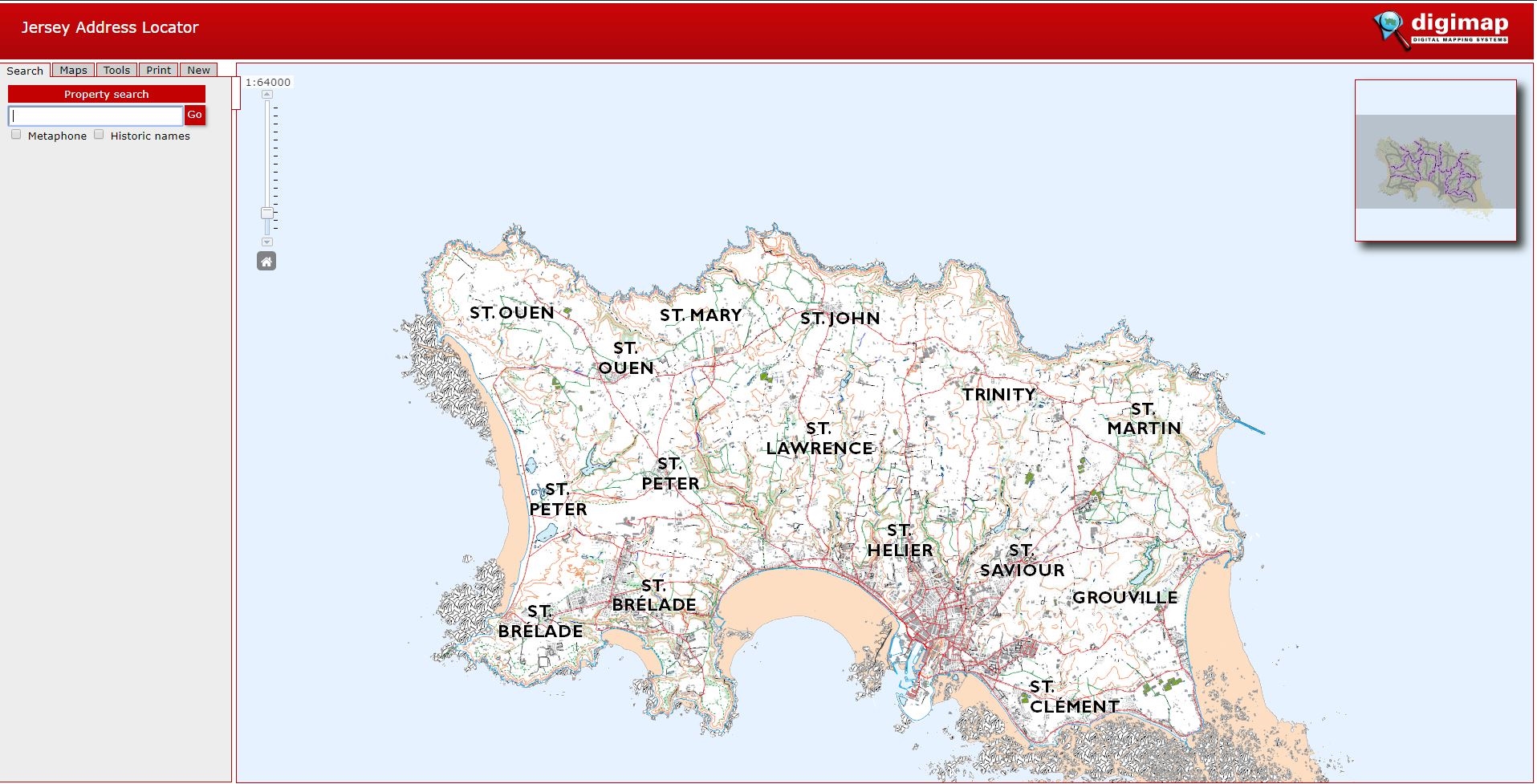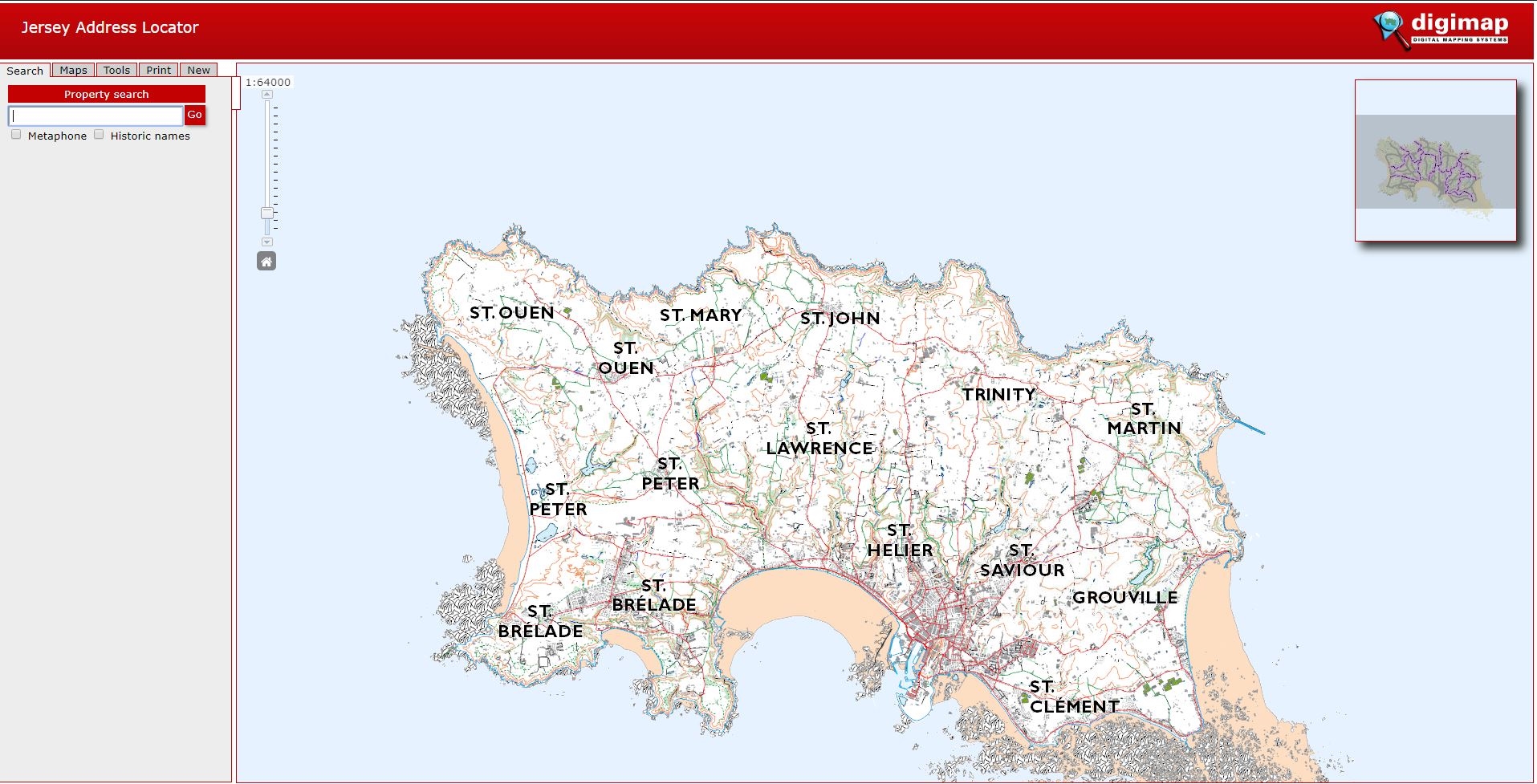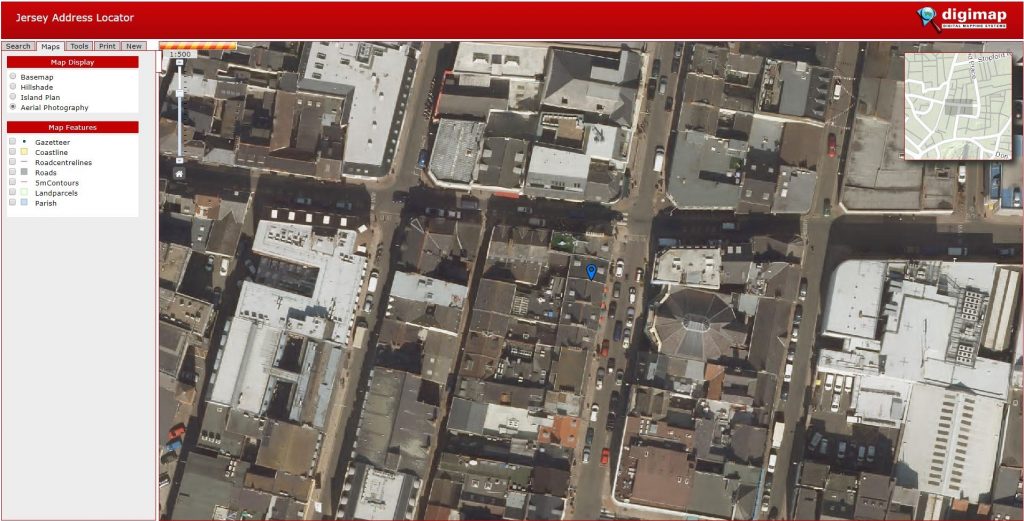 Unreliable customer location data can put a considerable burden on companies, causing frustration and delays. Any time wasted in the last mile is costly. Poor deliveries lead to high service and administration costs and have a significant impact on customer experience and loyalty.