Welcome to the Digimap (Jersey) Ltd website. Based in Jersey, the largest of the Channel Islands, we specialise in creating mapping and bespoke software solutions and provided digital maps of Jersey. The Jersey mapping is created by the Government of Jersey and Digimap is the official business partner for the sales and marketing of the Jersey mapping products.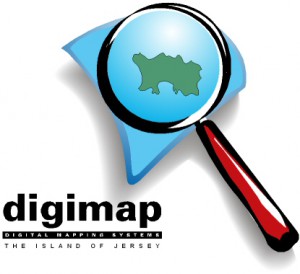 Digimap proactively work with our customers as we help create an end-to-end solution, from concept to deployment integrating legacy technologies from the past, dealing with present needs and creating a solid system for the future.
No matter where you are in your business transformation, our experts can help create and execute a successful solution and implement the right application and architecture for your business.
Information: For Planning Application Location Maps please call the Jersey Office on +44 1534 769069. 
We will require the address of the location and your preferred digital paper size (A3/A4) and format (PDF/Jpeg) of the document along with the map scale required.
A4 PDF 1:2500 or 1:1250 planning application  map £32.68
Payment can be made via credit card over the phone. Once payment is made we can email the location plans to you.
Latest News
Coronavirus (COVID-19) Update
In the light of the current Coronavirus situation this is a brief communication to tell you what we at Digimap are doing to maintain business as usual, as far as possible.
Our top priority is the health and well-being of our customers and staff. Key to this is following local Government recommendations closely.
Although the office and phone lines are open as normal, we have taken the decision on grounds of social responsibility that staff who can work from home should do so.
Service and Support
All of our applications and websites remain fully operational and supported and where possible we have systems in place to ensure we can support you remotely if required. We remain contactable by our normal routes of communication, should any issues arise.
It is especially important that software support and maintenance queries are reported via Mantis, where applicable, instead of (or in addition to) direct email/phone calls. If you need to speak directly to a member of the software team, please let us know and we will put you in touch.
Meetings and Customer Contact
Given the current advice on social distancing, we have decided to as far as possible reduce any face to face contact and so all necessary meetings will be held using Skype, Microsoft Teams, or over the phone.
As the situation evolves, we will continue to follow the advice from the Government, which can be found at https://www.gov.je/…/C…/Pages/CoronavirusBusinessAdvice.aspx
Please do contact us by the normal channels if you have any questions.
Digimap launches new AEOI Solutions Division – see https://www.digimap.je/aeoi