The States of Jersey operate Differential GPS service for the benefit of local architects, surveyors and utility companies
The States of Jersey GDS Differential GPS Base Station is now fully operational and is transmitting correction data to subscribers of the service.
SPECIAL LAUNCH OFFER
Differential GPS Equipment Hire.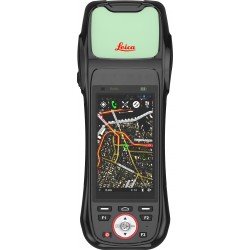 Digimap are pleased to announce the launch of their new hire service for differential GPS equipment in Jersey. Digimap now have available for hire a Leica Zeno 20, fully configured for the States of Jersey Differential GPS correction service and ready to go.
As the Zeno 20 is so easy to use within just 10 minutes of training you can be ready to go onsite and record locations of assets to an optimal horizontal accuracy of +/- 1cm. The Zeno 20 incorporates the latest GPS technology, making it quicker to get a lock on both the GPS and GLONAS Satellites, saving you time onsite.
Initially the service is aimed at users whose requirements are primarily for positional accuracy, with up to 1cm accuracy achievable, but where Height accuracy is not critical to them. Once the States of Jersey Differential GPS Base Station is moved to its new site, which is expected take place later this year, the optimal Height accuracy achievable with the Zeno 20 will be improved to +/- 2cm.
The Zeno 20 is now compatible with the Collector for ArcGIS App, allowing the data collected to be available in ArcGIS Online almost immediately (supports X and Y coordinates only).
We are pleased to offer this service at the special discounted launch pricing of;
Daily hire @ £160
Weekly hire @ £550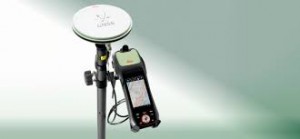 Leica Geosystems DGPS systems


Digimap are the local agents for Leica Differential GPS systems and Total Stations. In particular, Digimap specialise in the new SmartRover system and have sold a number of these systems this year.
Cable free, exceptionally lightweight and fully compatible with Leica SmartStation, the new RTK GPS Leica SmartRover presents itself as the ideal tool for modern surveying.
SmartRover is the lightest cable-free RTK GPS system in the world and is fully compatible with Leica SmartStation, the world's first total station with integrated GPS. Use SmartStation to position your total station and then transfer the SmartAntenna and continue RTK GPS surveying with the SmartRover. Enjoy outstanding performance at a fraction of the weight of current all-on-the-pole systems. Reduce operator fatigue and maximize productivity.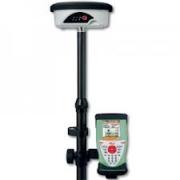 Digimap (Jersey) Ltd has purchased a number of Leica Differential GPS (DGPS) high precision Rover data collection units and these are now available for hire.
The equipment is pre-configured to use the States of Jersey's GIS DGPS Base Station which transmits corrections every second. This allows real time collection of data. It is also pre configured to work with the Jersey Grid to provide 100% compatibility with the Survey of Jersey and the paper or Digital Maps.
The Differential GPS equipment is accurate to approaching +/- 1cm in the horizontal axis and 3cm in the vertical axis.
The Package
The package provided includes:
High precision Leica GS08 Viva DGPS Rover unit
Data capture logger
Radio Receiver for encrypted Differential corrections
Use of Repeaters
License to use the States of Jersey Differential GPS Base Station
Prices
The rental costs are as follows:
Daily or part there of rental £202.68 per day or weekend
Weekly rental £701.59 per week
Monthly rental £1,818.92 a month
Systems may be hired on a longer-term basis or permanently. They are also available for lease and purchase if this is of interest.
We are keen to discuss special rates with anyone who is interested in committing to a minimum usage each year, even though you may only require it a day or week at a time.
Training
Please contact Digimap on 01534 769069 if you are interested.
Data Collection with DGPS
DGPS is here. The GDS Differential GPS Base Station has now been established and is transmitting differential corrections for use by subscribers of the service.
Using this technology you can now capture the position of an object, or asset to an accuracy of +/- 1cm in plan position and 3cm in height, and all at the touch of a button.
Although DGPS is not the answer to all positioning problems (it works where there is a clear view of the sky), we believe that for many applications, it will provide a highly effective means of data collection.
A typical scenario could be a utility asset surveyor, collecting position and attribute data of services uncovered in a trial trench. Using the DGPS system the surveyor would:
Collect the position, orientation, depth, and detail of the services found – directly into a hand held data logger, Palm or Laptop computer.
Not have to make a sketch of the locality – because the position data given by the DGPS is directly compatible with the Guernsey mapping.
Be able to accomplish the work accurately, quickly, in any weather, and by one person with minimal training.
Height Datum
---
Convert Jersey Transverse Mercator (JTM) to Chart Datum through:
CD = JTM +5.8932 (m) or 19.3307ft